Save our Planet. Choose Biodegradable Products.
It's now or never! It's time to save our planet earth. This is why we exist with our recyclable & degradable Materials.
Our Biodegradable Products
Biodegradable products are products that can be used for years and once thrown away, they will degrade as time goes by.
Degradable Product Manufacturer
Sparkoncept was founded in 2008. We are an environmentally friendly firm. Our factory plant has 20,000 square feet, 600 well trained employees under high efficiency production systems with certification of BSCI and IS09001.
Sparkoncept R&D Center, located in Hong Kong Science Park, has a professional and experienced research team. Our R&D researchers use state of the art diagnostic equipment and technology to validate PP-biodegradable performance. We test against current standards of the American Society for Testing and Materials (ASTM) as well as international ones.
Whether you require bacterial, or oxidative biodegradation in your application, our knowledgeable staff will help you customize our additives to meet your plastic needs.
Our main focus is on the responsibility of keeping quality and sharp delivery timing, it has guided our co-partnership to work with us for over a decade. We provide customization services in accordance with your needs. We are looking for a long-term loyal partnership.
Our mission is to help reduce plastic waste and provide the better and healthier life for people all over the world.
We need you to save the environment
with us.
Our primary focus is to save the planet and without your support this cannot be achieved. Through the production of biodegradable products, we can guarantee the reduction of waste. Here are some of the products we need to reduce:
PCR-PP is widely used in our life. With the increasing market demand, ordinary PP recycled materials have higher performance after modification processing such as reinforcement, flame retardancy and filling to meet the market production. Recycled material can be used for wire drawing, injection molding and pressing plate. Compared with the new material, it has increased its degradability and greatly reduced the cost, which is a breakthrough in the industry. Target applications include crates, pallets, containers, trash cans, cars, household appliances, display cabinets, woven bags, etc.
PCR-PP Wire Drawing​​
It is mainly used in plastic woven products, daily container bags, woven bags, food bags, etc.​
PCR-PP Injection Molding​​
Mainly used in pallets, containers, trash cans, toys, cars, home appliances, etc.​
PCR-PP Pressing Plate​​
It is mainly used in base plates, partitions, display cabinets, crates, etc.​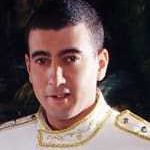 "Terrific experience with the company. Ricky is a very professional person when it comes to making good quality products. I was outsourcing a few things for a European firm and Sparkoncept was an outstanding experience."
"It's our responsibility to do everything in our power to create a planet that provides a home not just for us, but for all life on earth. "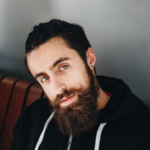 "I was lucky enough to find a reliable supplier for our business needs. I highly recommend both the services and the products."